The COVID-19 pandemic has brought many changes to our daily lives. As a result, businesses have had to rethink how they perform their operational tasks while serving their customers' needs safely.
Warehouses are no different. With the need to adhere to warehouse guidelines from the Centers for Disease Control and Prevention (CDC), everything from creating workplace safety plans to maintaining supply chains has been altered during the COVID-19 pandemic. These safety measures allow customers to continue receiving the services they require while everyone does their part to limit transmission.
How Does COVID-19 Affect Supply Chains?
Because of the challenges posed by COVID-19, consumers are more eager than ever to choose delivery services that drop off packages at the door. Because most customers understand the sacrifice front-line workers are making — including delivery drivers — most are more than willing to pay the added delivery fees.
Due to the increased requests for product delivery, stores are noticing their traditional logistics networks can no longer meet their expanding customer demands. Subsequently, these stores are turning to third-party logistics (3PL) providers for solutions.
Third-party logistics providers have implemented a wide variety of warehouse management systems (WMS). These systems improve picking processes and ensure workers can maintain social distancing requirements and other safety measures prescribed by the CDC.
Related Article: Benefits of a Third-Party Logistics (3PL) Provider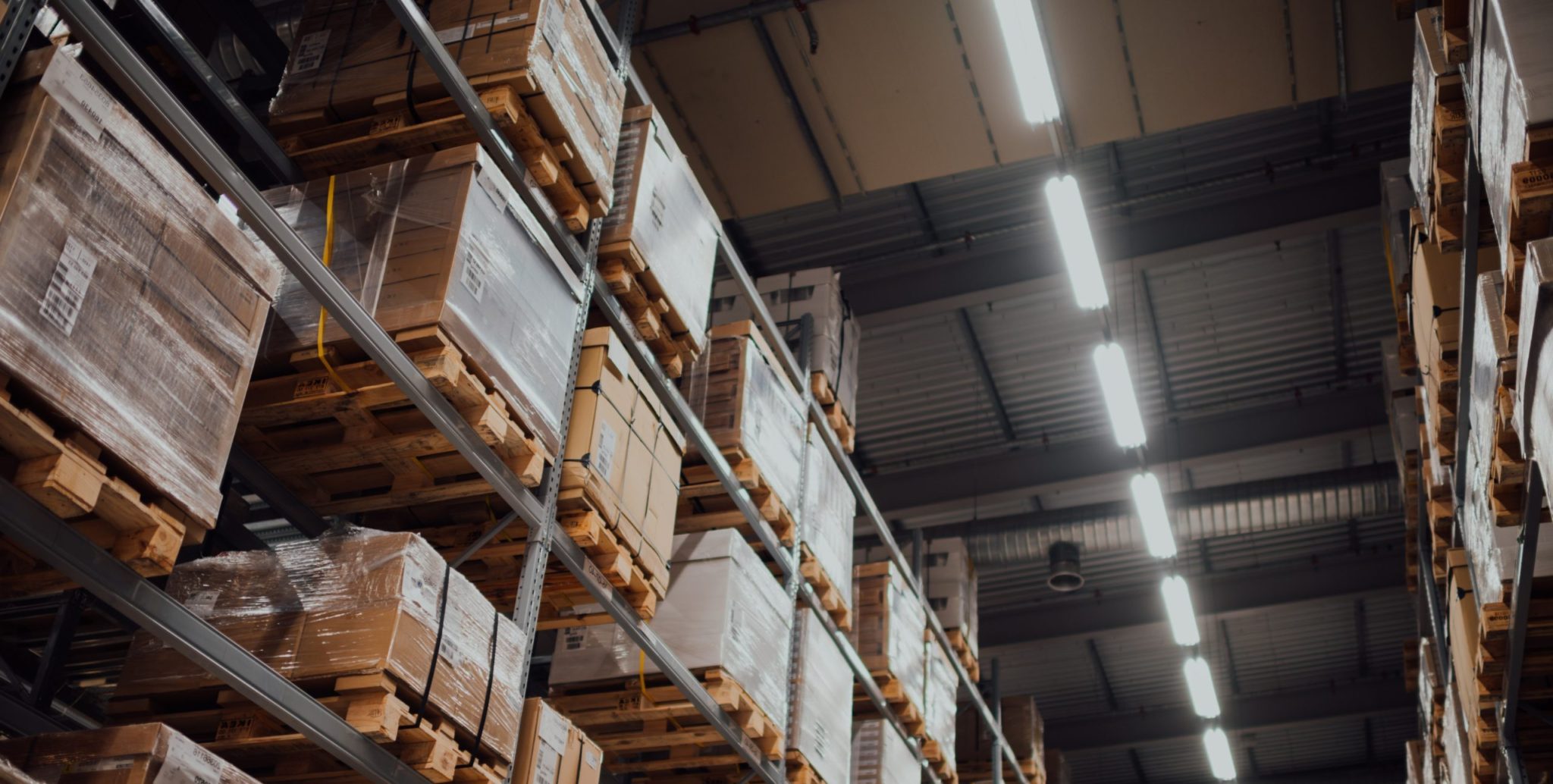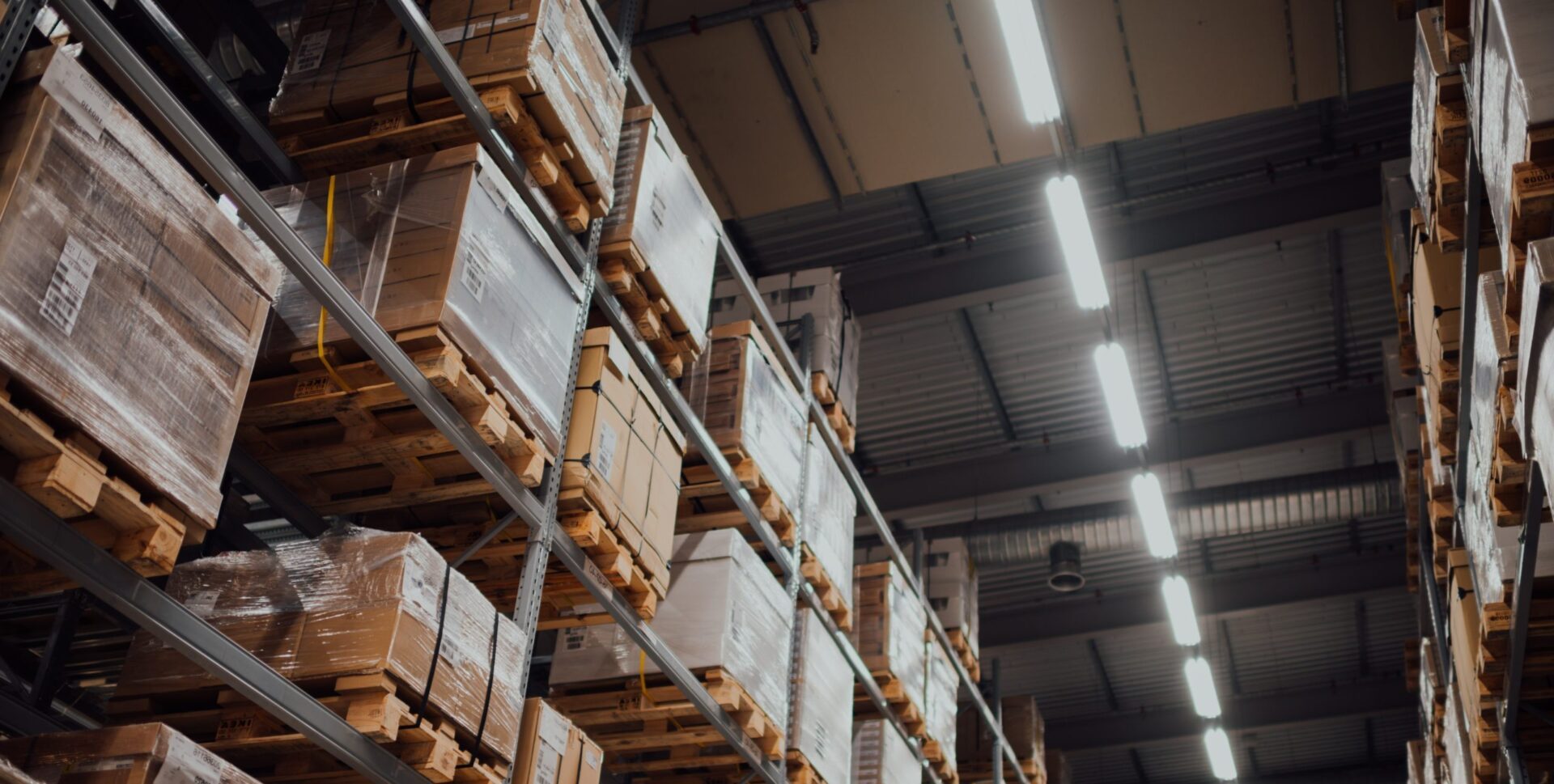 6 Warehousing Management Trends Due to COVID-19 That Are Here to Stay
Due to the increased demand for warehousing and transportation services during COVID-19, companies recognize the need for creative solutions to handle their additional orders while still keeping everyone safe.
Technological advancements in warehouse management systems mean less worker involvement in warehousing operations is required. Business owners see the value in 3PL providers as a safer alternative to paper-based, pre-pandemic logistic services.
How has COVID-19 impacted warehousing and which areas of the supply chain have seen the changes? Here are some ways 3PL providers have adapted to warehousing in a pandemic to meet the demands of an increasingly logistics-dependent marketplace:
1. More Inventory on Hand
When fulfilling customer requests, nothing is more important than having the needed materials and supplies available on hand and ready at a moment's notice. The problem with storing materials on-site is that they take up valuable real estate that could be better used for more productive means, like manufacturing or assembly.
Numerous 3PL providers introduce a convenient solution to this problem by allowing customers to rent floor space in their facilities. The combination of added storage space with the ease of on-demand shipping makes this service extremely beneficial to warehouses facing capacity constraints.
These 3PL providers have also invested in advanced warehouse management systems. The providers help speed up sorting and shipping and offer improved security monitoring, advanced fire protection systems and temperature- and humidity-controlled spaces. For example, at Crown LSP Group, we use 3PL Central Cloud-Base WMS, allowing us to provide 24-hour video security monitoring for enhanced warehouse safety.
2. Rise of Automated Warehouse Technology
Warehouse automation has seen massive improvements in recent years — mostly in warehouse management systems, which synergize multiple pieces of equipment through software control.
Warehouse automation systems use material handling equipment (MHE) such as conveyors and robotics. While automation provides a significant improvement over manual tools, its true potential is fulfilled by a fully connected automated warehouse management system. Warehouse management systems sync numerous sensors to control and position equipment. The warehouse management systems at Crown LSP Group sync together various sensors to control and position machinery and catalog stored goods to keep them organized and easily accessible.
With robots capable of handling materials and products safely and efficiently — and software systems ensuring items arrive on time and at their correct location — it's easy to see how the rise of warehouse automation has been such an industry game-changer. Without these technologies, the onset of COVID-19 would have made safety and efficiency protocols that much more difficult for warehouses.
3. Customized Strategies
Third-party logistics providers like Crown recognize every business requires a unique solution to ensure its operational needs are met. From custom warehousing solutions to immediate processing and shipping of materials and products, we can tailor our warehouses and delivery systems to meet any business's specific requirements.
Storage space is a pain point for most small to medium-sized businesses. This issue is why 3PL providers offer a wide range of storage spaces and short-term and long-term contract lengths to address seasonal trends. Storage arrangements range from rack storage to floor space to bin storage, depending on the goods being warehoused.
Advanced 3PL providers seamlessly integrate warehouse management system (WMS) software with their flexible delivery services to ensure your materials and products are available to be shipped to any location, worldwide. This provides a level of convenience and reliability that will certainly remain in warehousing post-COVID.
4. Increased Warehouse Capacity
When selecting the best location to operate your business, you have many considerations. From employee desirability to customer interaction, location can play a critical role in any business's success.
Because commercial rental costs are at an all-time high, it makes sense to choose a location that appeals to your employees and is within a reasonable range for customer walk-ins. This consideration means the trade-off between location and floor space is often a tough decision to make. However, it's made much simpler with a third-party logistics provider's help.
Businesses using 3PL support don't have to worry about leasing or purchasing properties. Partnering with a contract warehouse takes this headache off the manufacturer. If their products can be shipped quickly and reliably from a third-party location, they no longer need to keep goods on-site.
5. Greater Reliance on 3PLs
COVID-19 has demonstrated that customers and businesses are more eager than ever to have their deliveries dropped off safely at their front door instead of picking them up in person. This phenomenon has created a boom in delivery requests worldwide and has substantially strained the usual delivery methods most businesses use.
To solve this problem, more companies are seeking 3PL providers to handle their order fulfillment needs. The conveniences offered by 3PL enterprises extend far beyond storing and delivering items.
With benefits ranging from increased floor space to added security and damage protection to highly efficient storage and shipping solutions, third-party logistics providers are becoming more prevalent as partnering businesses. Business owners will continue using 3PL providers for distribution and warehousing even after COVID-19 because of the convenience and cost savings.
6. Increase in Temperature-Regulated Storage
Many businesses use materials requiring special storage conditions to ensure they remain intact and undamaged. Similarly, once products or parts are assembled, they must be kept in conditions that prevent quality degradation.
Crown LSP Group's warehouses come with temperature and humidity control, ensuring your sensitive products or materials remain in their ideal condition for an extended time. Additionally, our facilities are fully outfitted with fire protection systems to ensure your contents are always safe and ready for you.
Many materials such as metals or paper products suffer degradation when exposed to higher humidity levels. Sometimes even a slight increase in humidity can cause the metal to corrode or paper products to soften. If these items are left unattended long enough, they can be totally destroyed from exposure.
Environmental control systems, such as those offered by 3PL providers, are essential for companies that require sensitive materials to remain in their original condition for manufacturing or sales.
Plan for Success With Crown LSP Group
The benefits of third-party logistics and warehouse providers have become more significant since the COVID-19 pandemic's onset. The solutions they implement to store and ship materials, products and supplies safely and efficiently make them valuable, time-saving additions to any business.
With supply chains being weighed down by the increase in customer demands, it's important to choose a 3PL provider that can offer unique warehousing solutions to fit your storage and logistics needs.
Crown LSP Group has multiple warehouse locations strategically located throughout North Carolina and Virginia. We can ship orders to three-quarters of the U.S. population within 12 hours, making us the top 3PL provider on the East Coast. Contact us for warehousing space near and around:
For a convenient and reliable solution for your East Coast logistics and warehousing needs, contact Crown LSP Group today and request a free quote.