Efficiently transporting products to customers is critical to effective supply chain and logistics operation. Moving goods from a warehouse to a distribution center and eventually to consumers requires the right transportation strategy. Partnering with a 3PL trucking company can help optimize your products' transportation and logistics to ensure your supply chain runs smoothly.
If you're looking for transportation services to meet your supply chain requirements, Crown LSP Group is here to help. We are a trusted trucking service provider that delivers customized freight solutions for several types of industries and businesses. Work with us to seamlessly transport your products so that you can focus on your priorities with peace of mind.
Our Transportation & Trucking Capabilities
Our transportation capabilities, combine with a vast network of independent contractors, provide the flexibility to meet any supply chain challenge. We'll take care of your shipment and transport needs so you can focus on running your business. Whatever you need to manage your requirements, we're here to streamline the freight transportation process and make it as convenient and straightforward as possible.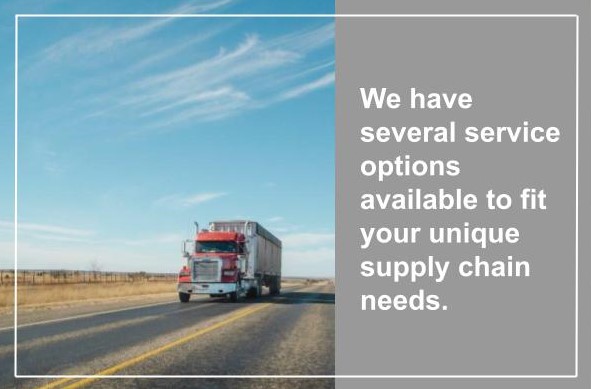 We have several trucking and freight services to fit your unique supply chain needs. We partner with you to find the best solution and ensure a hassle-free process.
Truckload – Crown LSP Group offers over-the-road, asset-based truckload motor carrier services for customers across the United States. We combine experienced, well-trained personnel and customized equipment with state-of-the-art technology. At Crown, we emphasize continuous improvement, believing the value we add to every load shows up in our customers' bottom line. Features like GPS tracking allow us to inform you of your shipment status at all times. Every mile of every trip, as an extension of your company, we are committed to understanding your needs and your customers' needs.
LTL – We also handle less than truckload (LTL) shipments. One call will get your LTL freight cargo classified, quoted, and shipped. Nearly all of our small- to medium-sized transport clients see decreases in LTL trucking costs and increases in productivity.
Freight Brokerage – We offer third-party freight brokerage options through over 5,000 certified trucking company partners. We have an in-depth understanding of the transportation industry's demands and the importance of meeting budgets and delivery schedules on time.
Off-Site Freight Management – At our facilities, we can effectively and tactically match loads to freight carriers, plan routes, and optimize transportation. Our extensive industry knowledge, physical location and assets, and technology make Crown LSP Group the best option to handle all your freight management needs.
Drayage – When choosing our professional drayage transportation services, you can expect to get the highest level of customer service and industry knowledge. With Crown LSP Group, we ensure that your freight reaches its destination quickly, safely, and affordably.
Why Choose Crown LSP Group?
When you work with Crown LSP Group, we see you as more than a transactional relationship — we consider you a business partner. As a family-owned business, we care about our community and customers, and we're here to serve you. We work as an extension of your business, follow distribution best practices, and handle your products with the same care you would. We strive to deliver trusted transportation solutions that make your work easier while increasing accuracy and efficiency, whatever your requirements.
As a full-service third-party logistics provider, we offer many benefits to optimize our customers' business flow and transportation processes:
Flexibility: If you have specific needs, we're flexible with additional shipping hours and the option to provide a storage space closer to your site.
Scalability: We can work with you and adjust to your volume, processing, and efficiency needs as they fluctuate with changing demand.
Personalized Solutions: We recognize that each business has unique needs and strive to deliver trusted solutions customized to your operation's requirements.
Cost Savings: With our logistics solutions, you can get optimized efficiency and direct travel route options to save on transportation expenses.
Contact us today if you are ready to learn how our transportation and logistics services can help your business.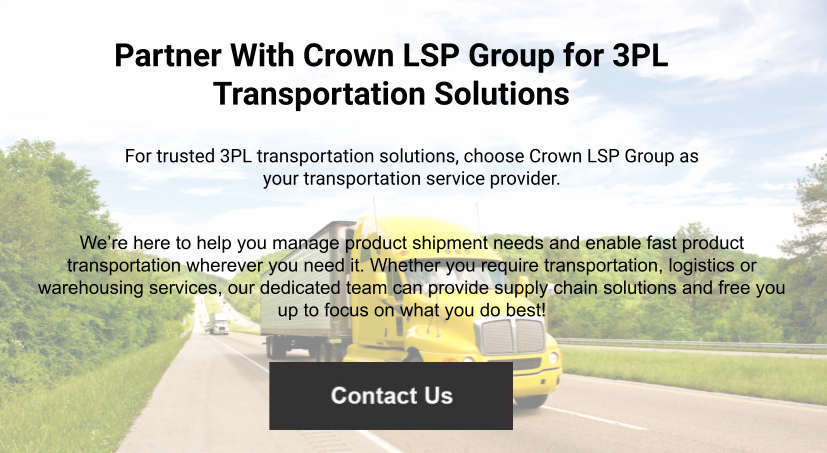 ---
Get in Touch
Request a quote today and let us know how we can help you!