Reverse Logistics Solutions in NC
Reverse logistics are an essential but often overlooked feature of the supply chain. Reverse logistics and return processing services can help your business repair and restock products, balance inventory levels, and maintain positive client relationships.
When an incomplete package, a damaged or defective item, or the wrong product ships out, it must be reintegrated into your supply chain. This is where reverse logistics and return processing services come in. Reverse logistics providers can deliver the solutions you need.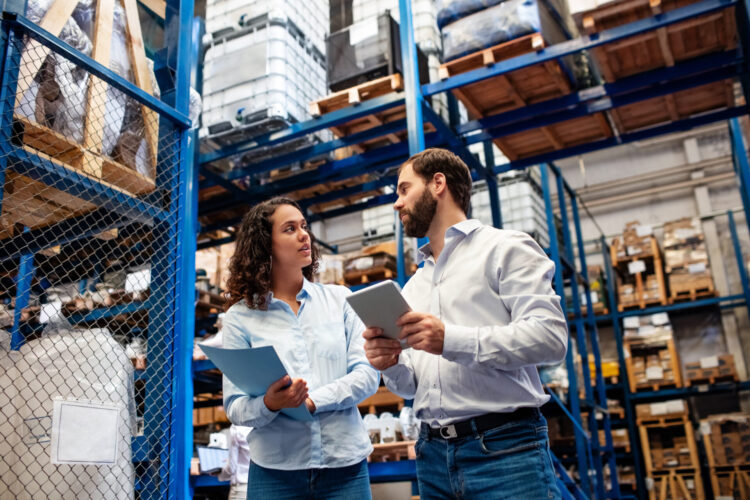 Return Management
In reverse logistics services, return management refers to the process of managing and handling product returns from customers or retailers as they come back to the manufacturer or distributor. This process involves collecting, sorting, evaluating and disposing of returned products efficiently and cost-effectively.
Return management is an essential component of reverse logistics services. It helps companies recover value from returned products, minimize losses and improve customer satisfaction. Return management services may include the following:
Recycling
Warehousing
Sustainability efforts
Repair depots
Transportation
Spare parts management
Replacement management
Help desk customer service
Scrap or waste management
Warranty or asset management
Refurbishment or remanufacturing
Return management in reverse logistics services is critical for companies like yours that want to minimize costs, improve customer service and manage their supply chain effectively.
Inventory Control
Inventory control in reverse logistics solutions refers to the process of managing and optimizing the flow of returned products through a company's supply chain. Inventory control efforts include tracking the status of returned products, evaluating their condition and deciding how to dispose of them.
Inaccuracies, delays and poor tracking techniques can lead to major issues and potentially even the loss of business. Effective inventory control is critical for companies that want to minimize losses and recover value from returned products. Inventory control can help your company reduce costs and maintain a positive brand image. By implementing efficient inventory control processes, your business can recover value from returned products and reduce the impact of returns on your bottom line.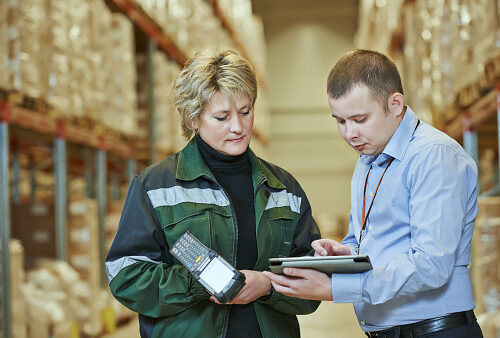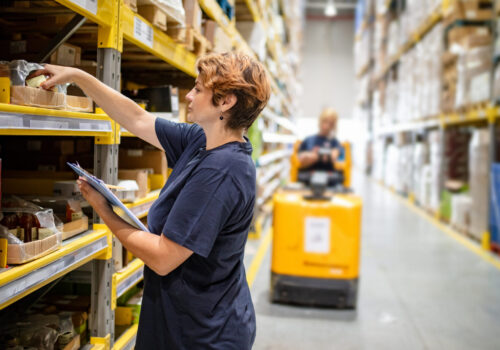 Repackaging
Repackaging is a key component of reverse logistics when your inventory needs to be disassembled for reintegration in the warehouse or when your returning inventory is missing parts. The repackaging process involves removing any damaged or defective packaging and then repackaging the product in new or refurbished packaging.
Repackaging is essential for reducing waste, lowering costs, maintaining customer satisfaction and recovering value from returned products. At Crown LSP Group, our systems support streamlined, effective repackaging for greater accuracy and speed.
Why Outsource Reverse Logistics to Crown LSP?
Reverse logistics can be complex, and experience is key to success. The simplest way to ensure ongoing accuracy and optimal efficiency for reverse logistics is by outsourcing to Crown LSP Group.
While outsourcing comes with an upfront cost, it's a cost-effective solution in the long term. The benefits of outsourcing your reverse logistics to our team include:
Efficiency: Your business will need fewer employees to support customer needs.
Accuracy: Your reverse logistics process will benefit from high-tech management that minimizes errors.
Speed: Your business will have access to a large, expedient shipping network that makes the process of returns and replacing shipments faster.
Organization: Your reverse logistics will be tracked and managed more effectively with our state-of-the-art equipment and technology.
If you want to outsource your reverse logistics to a partner you can count on, contact us at Crown LSP Group.
Our Service Benefits
Explore some of the key benefits of our reverse logistics services.
1. Experience
We have the experience in reverse logistics that your warehouse needs. With industry knowledge and access to advanced technical resources, our team of shipping and logistics professionals provides personalized services that meet your unique needs rather than a one-size-fits-all solution.
3. Trustworthiness
When choosing a reverse logistics provider, you need a partner you can count on. We offer:
Reliability: As an experienced reverse logistics provider, we can handle disruptions, scheduling issues and unexpected technical problems.
Reputation: At Crown LSP Group, our reputation tells you a lot about how we run our operations. We prioritize our employees, carriers and vendors, and we maintain lasting, mutually beneficial partnerships with the clients we work with.
Customization: We provide customized solutions that integrate with your supply chain and maintain efficiency, quality of service and long-term operations. Your needs and objectives come first, so we'll tailor our services accordingly.
Safety procedures: We have strict safety policies and procedures in place to protect assets and financial information, adhering to the latest compliance regulations. We also practice warehouse safety, especially when handling hazardous or heavy goods.
Automation and technology: We leverage the latest IT capabilities and logistics software to help you make informed decisions and improve efficiency for your customers.
2. Customer Service
At Crown LSP Group, we offer top-tier customer service at every step. We maintain professionalism and adequate responsiveness to provide you with accurate information. We have the ability to identify issues when they arise and promptly resolve them. Whatever you need, we are committed to bringing you dependable, consistent services — from storage to packaging.
With access to our advanced technology for operational transparency, tracking and fulfillment solutions, you can offer the highest-quality service to your customers in turn.
Reverse Logistics Common FAQ
Below are answers to some of the most frequent questions we get regarding reverse logistics.
Reverse logistics services are a set of activities designed to manage the flow of goods and materials from the point of consumption back to the point of origin. Often referred to as aftermarket supply chain management, reverse logistics includes various processes, such as product returns, repairs, refurbishment, recycling and disposal.
Reverse logistics services can be beneficial for a wide range of organizations, including manufacturers, retailers and distributors. These services can help organizations like yours reduce costs and minimize environmental impact. Reverse logistics services are an important component of modern supply chain management, helping you maximize the value of your products and materials while minimizing waste.
Examples of reverse logistics include:
Product returns: Customers might return products due to defects, damage or change of mind. When returns occur, reverse logistics services help manage the flow of those products back to the manufacturer or retailer. Services include inspecting the returned items, restocking or refurbishing them, and determining whether the products are suitable for resale.
Repairs and refurbishment: Reverse logistics services can help manage the process of repairing and refurbishing products that have been returned or are no longer in use. This process can involve repairing, testing and cleaning the products before returning them to the market.
Recycling and disposal: Reverse logistics services can help organizations manage the disposal of products that cannot be resold or refurbished. Solutions may include recycling materials or components, disposing of hazardous waste, or disposing of products in an environmentally friendly manner.
Warranty and service management: Reverse logistics services can also help organizations manage guarantees and service agreements by providing support for repairs or replacement of products under warranty.
Remanufacturing: Companies can leverage reverse logistics services to support remanufacturing, which involves disassembling used products and repairing or replacing components. Remanufacturing can also include the process of rebuilding items to create new products.
Packaging and materials: Reverse logistics services can also handle the packaging and materials used in the delivery of products, such as pallets, plastic wrap or cardboard boxes.
Reverse logistics services can involve the handling of a wide variety of goods and materials, including:
Defective or damaged products: These may include products that are returned by customers due to defects or damage as well as products that have been recalled for safety reasons.
Excess or obsolete inventory: These may include products that are no longer in demand or those that are nearing the end of their shelf life or seasonality.
End-of-life products: These may include products that have reached the end of their useful life, such as electronics, appliances or furniture.
Raw materials and components: In some cases, reverse logistics services may also involve raw materials and components that are no longer needed, such as metals, plastics or electronic components.
Reverse logistics services can help organizations reduce waste, improve sustainability and maximize the value of these products and materials.
Contact Us to Learn More About Our Reverse Logistics Services
If you're looking for a reverse logistics service provider, turn to Crown LSP Group. As a family-owned and operated business, we are invested in continuously improving our services and helping organizations like yours reach their maximum potential.
Request a quote today or contact us at Crown LSP Group to learn more about what our reverse logistics and return processing services can do for you.