A Trusted 3PL in Spartanburg, SC
As the e-commerce industry continues to grow, so does the need for better shipping and warehousing practices. Distributing your products can be time-consuming and costly if you don't have enough space or equipment to successfully distribute your goods. If this is the case for you, it may be worthwhile to partner with a company like Crown LSP Group that can take over your shipping operations.
Crown LSP Group offers a wide range of logistics services to optimize your production and distribution processes. We are a third-party logistics (3PL) company that has been simplifying logistics in Spartanburg, SC, for over 30 years. Our network of experts can handle your transportation and storage needs seamlessly, and our warehouses are equipped to store and distribute raw materials and manufactured products safely and efficiently.
Don't let the responsibilities of packaging your goods weigh you down — work with Crown LSP Group to speed up your delivery processes and reduce transportation costs. After all, this is what we do!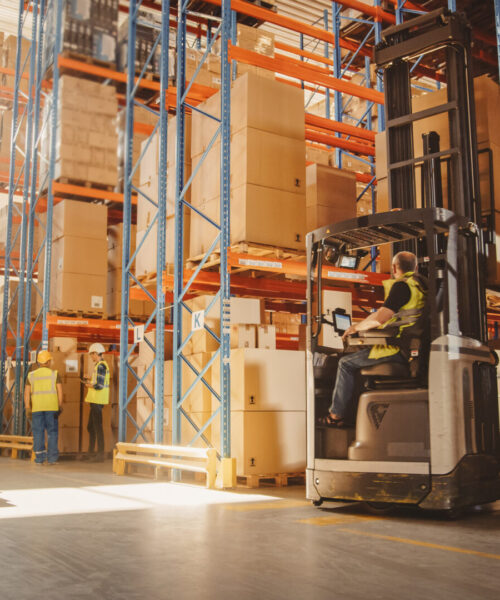 Why Choose a Warehouse and Distribution Center in Spartanburg, SC?
Many know Spartanburg as the "Hub City" because of its network of railway lines going in and out of the area. This city also has a large industrial sector, making it easier to transport goods from nearby factories to one of our warehouses. With all our storage and transportation systems in one place, shipping goods to your customers will be a breeze.
Our extensive knowledge of South Carolina roads and other modes of transportation is an advantage when it comes to scheduled deliveries. Additional benefits of using Crown LSP Group to improve your logistics processes include:
Lower costs per order: Outsourcing your logistics to a 3PL is more cost-effective than handling it internally. We optimize our transportation and storage systems to achieve maximum efficiency and reduce shipping costs. As experts in the industry, we have the right tools and facilities to manage high-volume orders and storage, lowering your cost per order.
Faster deliveries: With a warehouse in Spartanburg, SC, you can shorten delivery times to nearby areas. You can even offer same-day shipment by storing your products at strategically located warehouses. Our hours are flexible to accommodate a large volume of industries, and we will gladly handle incoming and outgoing shipments on weekends and evenings.
Smaller investment: Warehouses are pricey. If you purchase a large storage facility, it may take years to see a return on your investment. Instead, you can enter into a contract with our team and use our existing equipment, warehouses and order management systems to avoid investing a large sum of money.
Smoother management for peak times: Managing peak time demands can be challenging if you have an internal logistics division. At Crown LSP Group, we have strategies to power through these busy times of high demand, such as scaling up to accommodate an increase in stock and orders.
More time for important business operations: You have a business to run. While getting your products to your customers is important, it can be time-consuming, stealing your attention away from other critical tasks. Leave the supply chain processes to us so that you can focus on other essential business operations.
What to Expect from Our Spartanburg 3PL Services
We understand that every business has unique logistics requirements, so we don't offer cookie-cutter solutions. Our Spartanburg warehousing and distribution services will operate within your shipping hours, accommodate your products' climate conditions, and handle large loads and long distances. These services include:
Transportation and Logistics
Transporting your goods can be a challenging task, and you need the correct vehicles and expertise to experience increased efficiency and customer satisfaction. We specifically optimize our transportation systems to decrease delivery times. Our freight brokering services can save time, as we take over all communications between carriers and suppliers. If you prefer to use a single shipping company instead of outsourcing a carrier, we can provide asset-based trucking.
Will you be using other modes of cargo transportation, such as trains or ships? We can move your goods between railroads and ports, ensuring their safety and timely delivery. Our drayage services will handle these short distances between transportation hubs. Or, perhaps you have a smaller load that won't take up a full truck. We offer less-than-truckload (LTL) shipping, where we combine small loads from different customers delivering goods to the same area, saving you time and money.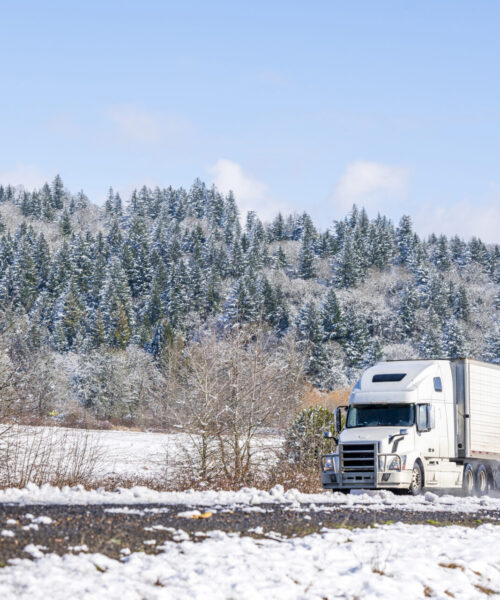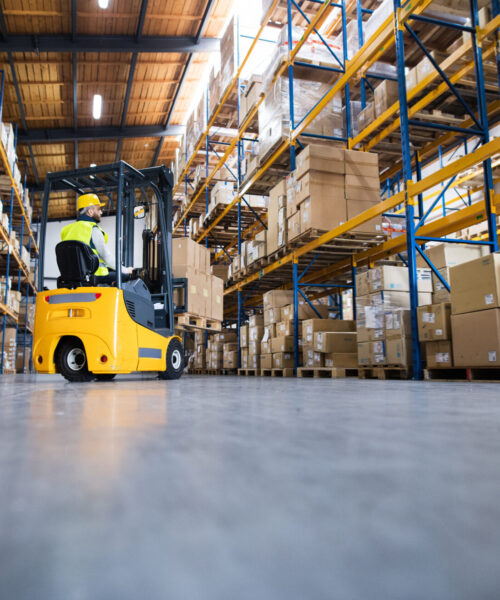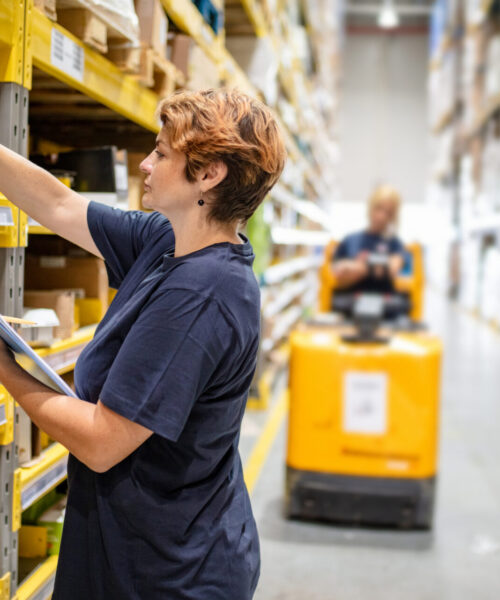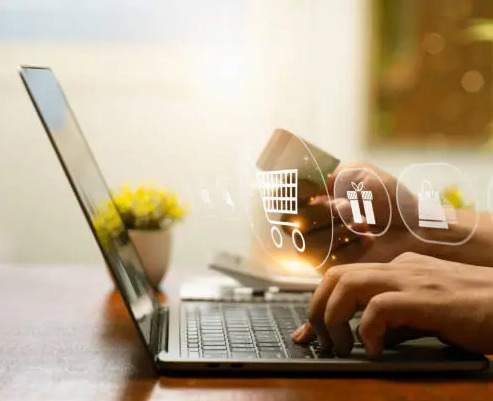 E-commerce and Order Fulfillment
With the e-commerce industry flourishing, companies need to optimize their shipping and warehousing systems to keep up with the ever-growing demand. You can trust Crown LSP Group to simplify logistics and help your e-commerce business thrive.
We offer inventory and order management services to ensure you have sufficient stock to keep up with your orders. You can rely on us to track orders and monitor deliveries with our efficient distribution processes. We can also manage returns and notify you when stock gets low. Our order fulfillment services include packaging products and ensuring customers receive their orders, as well.
Partner With Crown LSP Group in Spartanburg, SC
You can depend on Crown LSP Group for excellent customer service and actionable, customized solutions that meet your unique business requirements. Instead of quick, once-off transactions, we value long-term partnerships with our customers. We believe in going above and beyond to keep you satisfied and ensure your operations run smoothly.
Are you ready to find the perfect logistics solution? Contact us to speak to one of our professionals or request a quotation online today.