Partner With a Trusted 3PL in Greenville, North Carolina
Crown LSP Group is a leading logistics company in North Carolina, meeting every warehousing and supply chain need. Our convenient location empowers us to serve businesses across North Carolina in Rocky Mount, Wilmington, Raleigh, Greenville and surrounding areas. With Crown LSP Group, you can expect superior customer service and customizable solutions that meet your business's needs.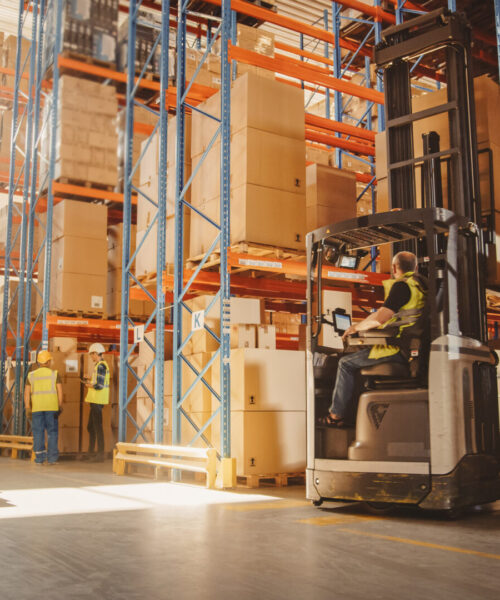 Why Choose a Distribution Center and Warehouse in Greenville?
Greenville warehousing solutions offer a strong marketing opportunity and give your business a convenient location to perform tasks and store inventory. Greenville is an upcoming manufacturing and transportation hotspot, so finding a warehouse now can give you a boost in the market and propel your business in the future.
Warehouses in Greenville, North Carolina, offer a central location for reaching a wide variety of people and businesses. This location has easy access to ports and markets like Atlanta, Charlotte and Chattanooga, which lets you reach many people within a few hundred miles of your warehouse. Additionally, industrial prices can be more affordable in Greenville than in other hotspots like Charlotte, allowing you to improve your profit.
What to Expect From Our Greenville 3PL Services
Crown LSP Group clients can benefit from an array of our services in Greenville. Storage locations are essential for supply chain industries, and we provide the space and team you need to remain efficient and effective. Check out these services we offer that can benefit your business
Short-Term Warehousing
Businesses needing an effective and simple solution can request our short-term warehousing services to fulfill their storage needs. Short-term warehousing allows you to store goods for less than 90 days. Your business can use this service to access and rearrange its merchandise quickly. This way, you can adjust product demands without relying on a long-term contract. Consider a short-term warehousing service if you need to:
Store international shipments temporarily.
Change business locations.
Respond to inventory spikes and seasonal demands.
Introduce a new project or product.
Handle last-minute overflow.
Store early freight.
Separate shipments for different locations.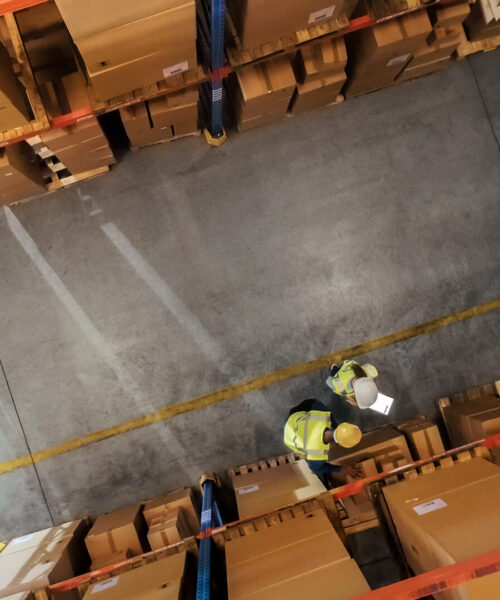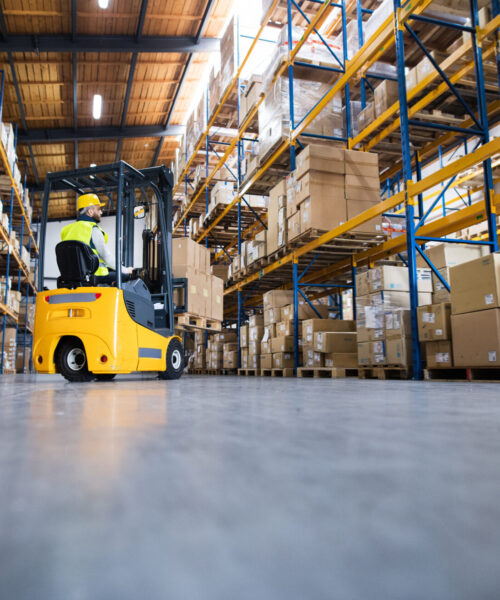 Long-Term Warehousing
Companies needing warehouse solutions for longer than three months can opt for a long-term warehousing service. Whether you need months or years of storage space, we can help. Regardless of your time frame, you can rely on us to keep your inventory safe and secure. You'll be able to easily access your goods while benefitting from a knowledgeable and friendly team that can assist with business tasks. Consider long-term warehouse services if:
You order bulk materials: Large quantities of products or raw materials like appliances, textiles, medical equipment or pharmaceuticals can quickly cause overflow on your shelves. When you need easy accessibility and extra space, long-term warehousing is an excellent solution.
Your business carries seasonal products: Seasonal apparel and similar products don't need to sit on your shelves for months before you need them. Long-term warehousing allows you to store these products to make more room for other inventory. This way, you can keep your items in order and be prepared for the upcoming season.
You're creating inventory overruns: Overproduction can quickly cause spacial issues. A long-term warehouse provides a convenient area to store these items and helps you remain organized and efficient.
You have old documentation: Old documents and paperwork are often necessary but can take up a large chunk of valuable space. Consider storing and securing these documents in a long-term warehouse to ensure you can always access them when you need to without hindering your operational facility.
Transportation and Logistics
Although warehousing is helpful for many businesses, some companies need additional services. Crown LSP Group also offers comprehensive transportation and logistics services for Greenville businesses. We can help optimize these key elements and ensure you have the right transportation strategy to reach distribution centers and customers.
We combine our transportation capabilities with an independent contractor network to provide flexibility and efficiency. Our freight services include drayage, freight brokerage, LTL, truckload and off-site freight management services.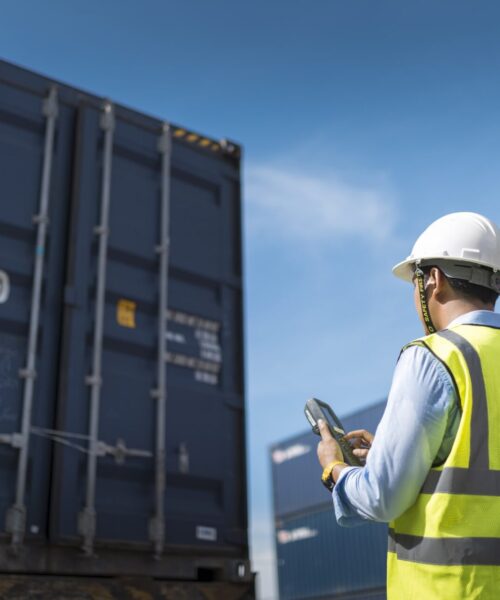 Partner With Crown LSP Group in Greenville, North Carolina
At Crown LSP Group, we pride ourselves on being a highly effective distribution solutions company. We understand that every business has unique goals and needs, which is why we provide customizable solutions for each of our clients.
You can find flexibility, scalability, cost savings and personalized solutions with us. We create more than a transactional relationship — we help our clients optimize their business functions and consider you a business partner. Our team members care about our customers and community and are here to serve your business. Partner with Crown LSP Group for comprehensive and customizable solutions for your business today.