Outsource Your Business's Warehousing to a Trusted 3PL Provider
Where your products are stored is as important as how your products get to their destination. That's why Crown LSP Group provides short-term and long-term storage in secure 3PL warehousing facilities equipped with the latest fire-prevention systems. We also offer Warehouse Management Systems (WMS) with bar-code capability to ensure your products are always where you need them when you need them.
When you choose to partner with Crown, you can confidently outsource warehouse responsibilities, allowing you to save valuable time, resources, and money. We'll take care of your warehousing and distribution so you can focus on other aspects of your business, like manufacturing and selling your products.
Strategic East Coast Warehouse Location
Crown LSP Group is strategically positioned in Rocky Mount, NC at the intersection of the I-95 corridor and US-64; also providing quick access to I-85 and I-40.
Our warehouses are located within 12 hours of three-fourths of the US population, making our "crossroads" location ideal for any company wanting to operate an east coast distribution center. We are convenient to Wilmington, NC and Charleston, SC seaports, and only a two-hour haul from the Hampton Roads / Norfolk, VA port.
North Carolina is a burgeoning hot spot for industrial business in the U.S. In 2019, it was named Forbes Magazine's Best State for Business for the third year.  The area's popularity is due in part to the room available for industrial expansions, its low labor costs and the fact that it is far less congested than other metropolitan areas. It's a great place to operate a business — especially when you have a warehousing partner you can trust.
Our Warehouse Facility Features
At Crown, we offer a wide assortment of third-party logistics and warehousing services that can be scaled or customized to meet your needs.
To provide the best warehousing solution for your business, our facilities are equipped with the latest protection and technology:
Security: Our 24-hour video security monitoring, ensures all of our warehouse facilities are fully secured to protect and store your products.
Fire Protection: Each of our warehouse locations also has the latest fire prevention technologies for added peace of mind.
Temperature-Controlled: For products with specialized storage requirements, we offer temperature-controlled spaces, too.
Our warehouse facilities also include the following features:
Short- and Long-Term Storage
Temperature-Controlled Space
24-Hour Video Security Monitoring
Sprinkler Systems
Fully-Integrated Warehouse Management Systems (WMS)
Bar Code Capabilities
Combine your storage solution with any of our other services for optimized logistics and streamlined warehousing operations.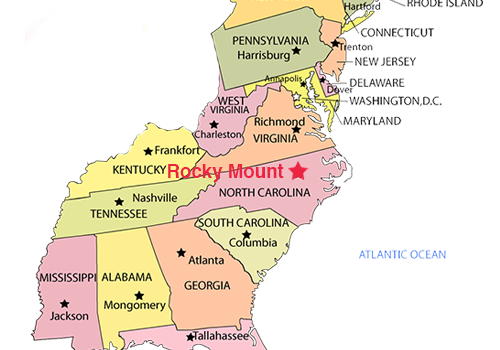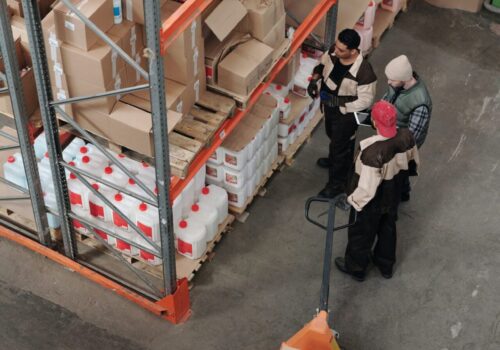 How 3PL Warehouses Benefit Your Business
Third-party warehousing options give your business the flexibility you need to pay for only the services you use when you use them. This flexibility protects your bottom line, especially when you experience fluctuations in your sales or productivity. You'll only pay for the storage space and the WMS features you use.
Additionally, our 3PL warehousing services give you the option to outsource your warehouse staffing to Crown employees. These services take a lot of personnel management issues off your plate.
3PL Warehousing Services FAQs
Warehousing is a process that involves storing items from a manufacturer before fulfilling them directly at our facility or shipping them to another fulfillment location. Get answers to some of the most frequent questions we receive about storage and warehousing services below.
Why Choose Crown LSP as Your 3PL Warehouse Provider?
Crown is a family-owned and -operated business deeply rooted in Rocky Mount and the Twin Counties community. We are invested in safety and providing continuous improvement to our services so that we can help your business reach its maximum potential.
We take pride in implementing industry standard distribution center best practices to ensure that our warehouses are operating as efficiently as possible. When choosing to partner with us, you are getting a dedicated team that will work to help you reach your distribution goals.
When you work with Crown, you're more than a client — you become our partner in our business. We work as an extension of your company to perform whatever services you need, from storage and transportation to fully outsourced warehousing and added-value services.