In This Article
Guide to the E-Commerce Fulfillment Process
To rake in consistent sales for your e-commerce business and remain profitable, you need more than a stunning website. You need a rock-solid and efficient e-commerce fulfillment strategy. By 2024 e-commerce will account for 21.8% of total retail sales worldwide. As more customers move online and e-commerce becomes very competitive, customers' satisfaction will shift from product availability to speed and accuracy of order delivery. One poor experience and they may never return to your store.
According to a study by Retail TouchPoints, 88% of customers say they'll pay more for same-day delivery. And Amazon set the standard for e-commerce fulfillment with their addition of the next-day delivery option.
What does this mean for e-commerce businesses and the consumer goods supply chain?
To satisfy your customers, stay competitive and profitable, you need a reliable and effective order fulfillment plan. A fulfillment warehousing service company, like Crown LSP Group, can help you establish fast and cost-effective order delivery anywhere in the United States including North Carolina and the Norfolk, Virginia, area.
Discover what you need to know about e-commerce fulfillment below. Find out how to select a fulfillment method that suits your unique business needs and how Crown LSP Group's e-commerce fulfillment services can satisfy your warehousing, transportation and distribution needs.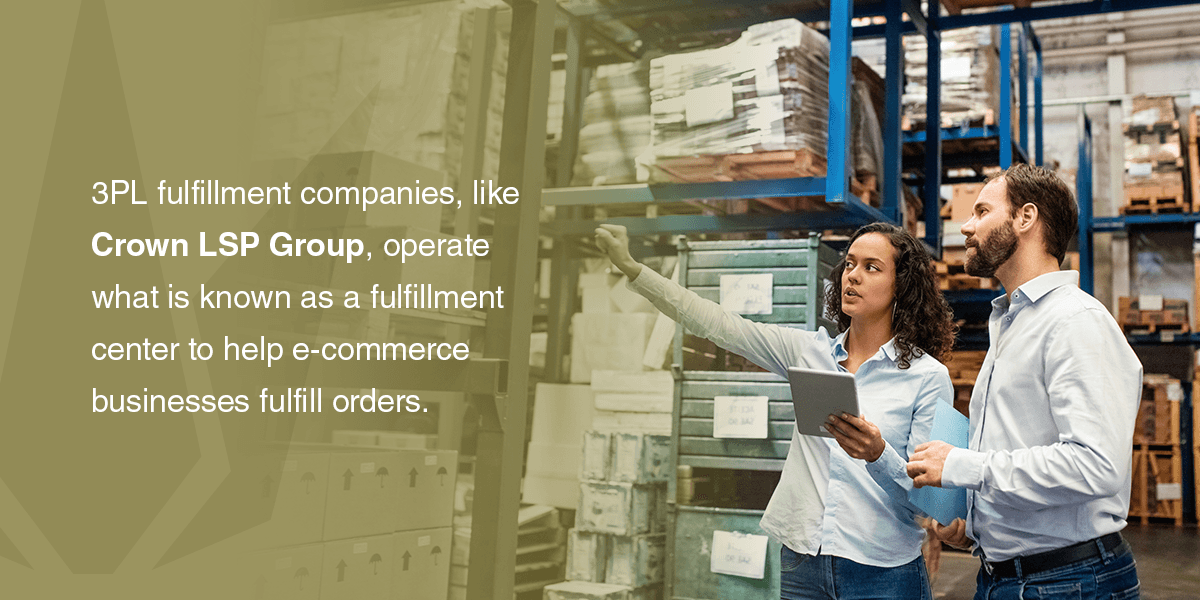 What Is E-commerce Fulfillment?
E-commerce fulfillment — also called order fulfillment — refers to the process involved in delivering online orders to customers. The entire process consists of several stages that include receiving and storing inventory, order processing, picking and packing items, delivering products to the final consumer, and handling returns.
There are various methods of fulfillment, and the method you adopt for your business depends on the following factors:
The size of your business
The volume of orders you process
The nature of your products
The size of your products
The location of your customers
Those five factors influence which of the following basic e-commerce fulfillment methods you adopt:
E-commerce self-fulfillment
E-commerce dropshipping
E-commerce third-party logistics (3PL) fulfillment
3PL fulfillment companies, like Crown LSP Group, operate what is known as a fulfillment center to help e-commerce businesses fulfill orders. A fulfillment center refers to the physical location from where a 3PL provider satisfies customer orders for e-commerce businesses.
From receiving the order to handing off the product to your customer, the e-commerce fulfillment process has many moving parts, no matter the method type you choose.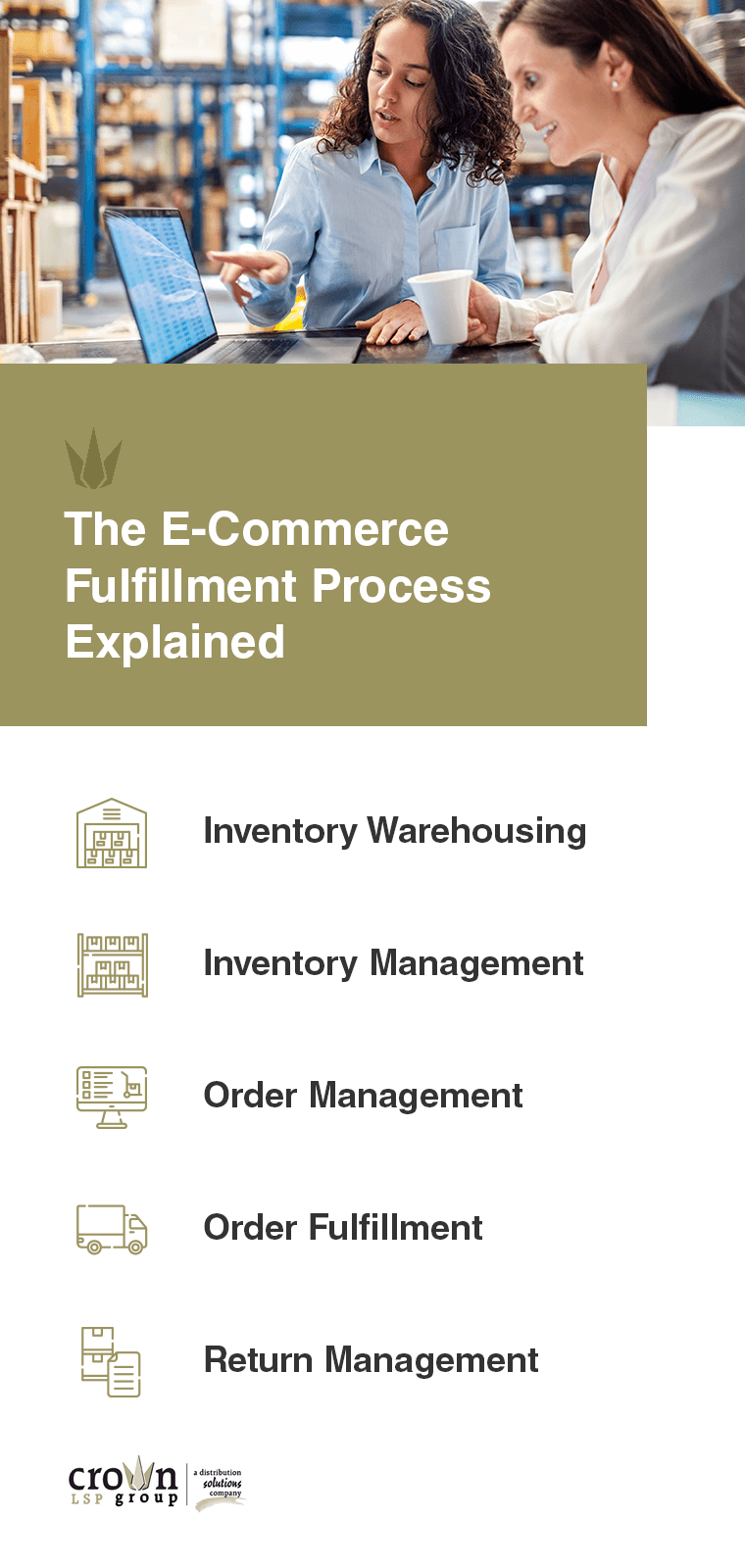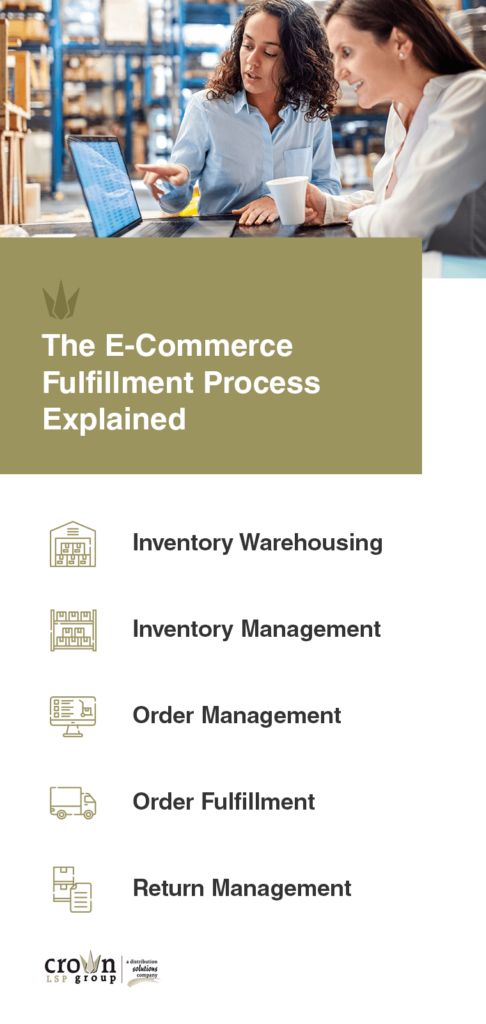 The E-Commerce Fulfillment Process Explained
Whether you partner with a 3PL e-commerce fulfillment company, like Crown LSP Group, work with a dropshipper or fulfill your orders by yourself, the process follows the same pattern.
Order fulfillment starts from when a customer places an order on your e-commerce site to when you deliver the accurate order to the customer. Typically, it includes the following:
Inventory Warehousing
This stage of the fulfillment process ensures you have the space to house your inventory to fulfill customers' orders later on.
Inventory warehousing involves moving your products to an e-commerce fulfillment warehouse or a self-run warehouse — a process called inbound logistics —  and storing the products awaiting your customers' orders. For small businesses, this could be a garage or a small store for storing products and accessing them to fulfill orders. But for a big and growing e-commerce brand that processes hundreds of orders daily, you need dedicated warehousing space or to partner with an e-commerce fulfillment center.
Effective inventory warehousing ensures the safety of your products. You can also consider your warehouse's proximity to your customers for speedy and cost-effective order fulfillment.
Inventory Management
This stage of the fulfillment process ensures you always have products on the shelf. Inventory management involves monitoring, forecasting and restocking inventory. The goal is to maintain an optimal level of product in the warehouse.
Inventory management is essential because too much inventory leads to poor cash flow, more payment for storage and selling outdated products. On the other hand, too little inventory leads to backorders and unsatisfied customers.
Order Management
Order management covers everything about receiving and tracking orders from your customers. Proper order management involves integrating your sales channels — whether Shopify, Amazon, eBay or other merchants — with your warehouse management system to ensure real-time notification and processing of orders.
Order Fulfillment
Order fulfillment involves picking, packing and shipping the right product to your customers.
This step kicks in immediately once a customer places an order. Once the order is received, the correct product is picked from the warehouse, packaged and handed off to logistics for delivery. Proper fulfillment ensures picking and promptly delivering the accurate product.
Fulfillment is the most important part of the e-commerce process because it puts you in direct contact with your customers. According to a study, 54% of customers would not place an order because of high delivery charges. And 25% of customers won't place an order if the delivery will take too long.
Efficient and satisfactory last-mile delivery leads to happy customers and positive word of mouth. Those benefits translate to more customers and revenue for your business.
Small e-commerce businesses can easily pull this off with self-fulfillment or partnering with a dropshipper. But big e-commerce brands who want a predictable and accurate order fulfillment process can guarantee this with a third-party e-commerce fulfillment company, like Crown LSP Group.
Return Management
Also known as reverse logistics, return management involves processing returned products, redelivering the product or refunding your customers and returning the product to the store for reselling.
Thirty percent of everything sold online is returned, either because of damage or wrong product delivery. How you handle reverse logistics influences customers' satisfaction and their desire to keep buying from your store.
For example, 92% of customers say they would buy more from a store with a satisfactory return procedure. And 79% of customers say they appreciate free shipping for return products.
E-commerce stores receive the most returns because customers often do not have physical contact with the product before buying. But a laid-out return policy can mitigate product returns for your business.
Return logistics can become complicated. While small e-commerce businesses can easily process returns in-house, big e-commerce brands would need to dedicate plenty of time and resources to effectively handle return products. Working with Crown LSP Group frees you from this burden and creates more time for you to grow your business.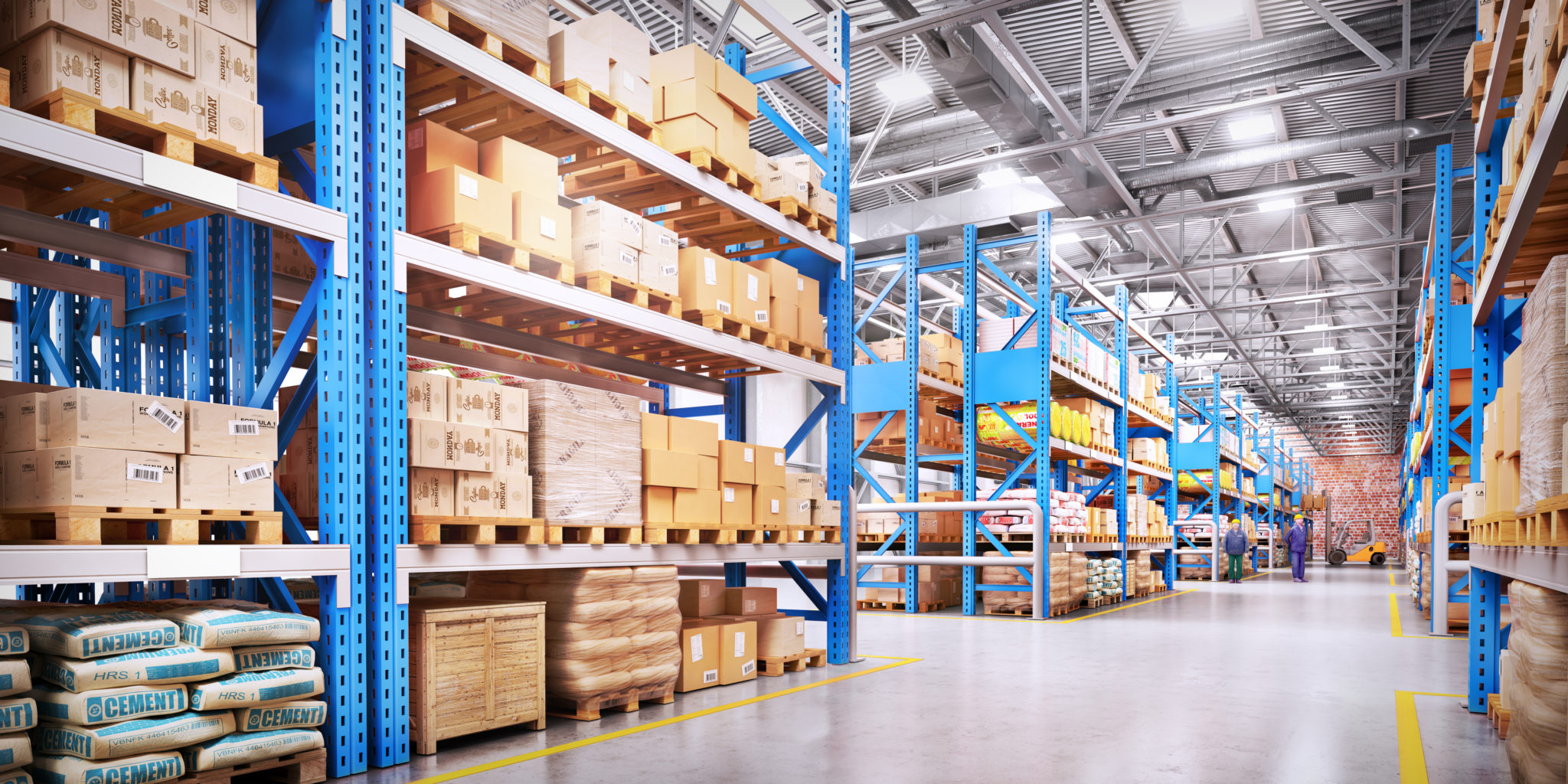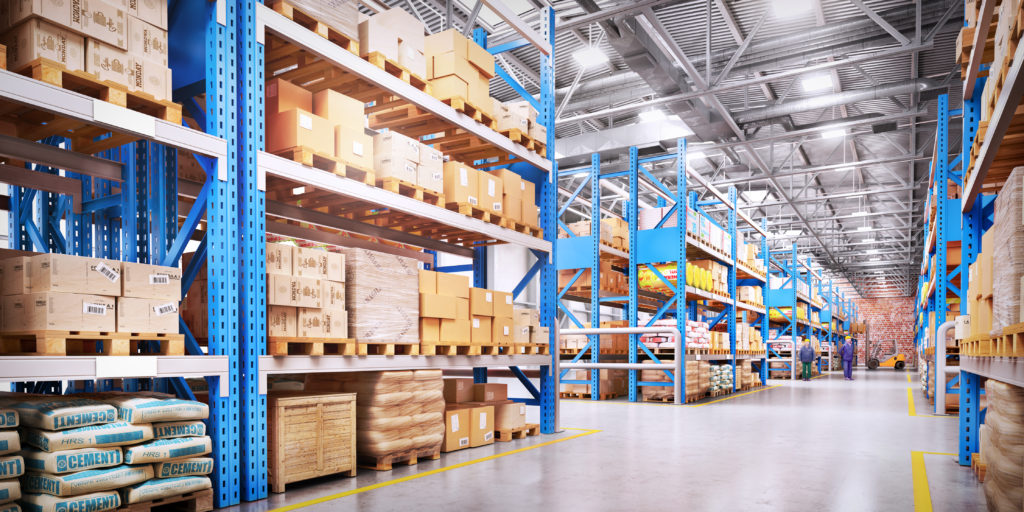 Choosing the Best E-Commerce Fulfillment Method for Your Business
The e-commerce fulfillment method you adopt depends on your unique business needs. For big and growing e-commerce companies, dropshipping and in-house order fulfillment pose various challenges.
Disadvantages of In-House Order Fulfillment
With in-house fulfillment, you do everything by yourself — warehousing, inventory and order management, order fulfillment and return management. You own your warehouse, purchase the needed insurance, software and equipment and hire and manage the staff needed. This process works well for small businesses but presents challenges for big and growing e-commerce brands.
Here are the disadvantages of in-house order fulfillment for big and scaling e-commerce brands:
Operating a fulfillment warehouse is expensive: For a big e-commerce business processing lots of orders daily, you'd need significant warehouse space, warehouse staff, equipment and tools to operate an effective and smooth in-house e-commerce fulfillment strategy. You'd also need to purchase workers' compensation, fire insurance, auto, professional insurance and other insurances to protect your workers and inventory in the event of an accident or incident. Those necessary extras require financial and managerial resources that can otherwise be used in expanding your business.
Running a fulfillment warehouse demands time: Receiving inventory, storing, managing stock, packing and delivering orders accurately in-house demands excess time that can otherwise be used for marketing, working on your product or hiring the best talents for your business.
Scaling in-house fulfillment is expensive and slow: Scaling an in-house fulfillment warehouse to meet your customer orders demands funds and takes time. To meet increasing customer orders even with a dedicated warehouse, you'd need to build or lease a larger warehouse, hire more staff and purchase the needed equipment. This process can take time and may not be fast enough to meet your growing customer orders. If sales drop, you'd end up paying for warehouse space and tools that you may never use. That model is not scalable or cost-effective.
Disadvantages of Dropshipping
Most e-commerce businesses go for dropshipping as an alternative to self-fulfillment. With dropshipping, you don't buy or store inventory. Instead, you simply put the product up for sale on your site. When you receive an order, you channel it to the dropshipper that operates a fulfillment center and delivers the product to your customer.
Dropshipping is a very fast e-commerce fulfillment method for small businesses, but it poses various disadvantages for large and growing businesses. With dropshipping, you have zero control over:
Product quality: You do not control the quality of product delivered to your customers or the quality of services your customers receive. In cases of poor customer experience, you, not the fulfillment centers, bear the heat.
Customization and branding: Since another company handles the fulfillment operations, fulfillment warehousing and order fulfillment, most times you do not control the customization and branding of the product.
Inventory: You do not control your dropshipper's stock level. If the dropshipper does not have the inventory needed to fulfill your customers' orders, you may leave a lot of money on the table and grow a pile of disappointed customers.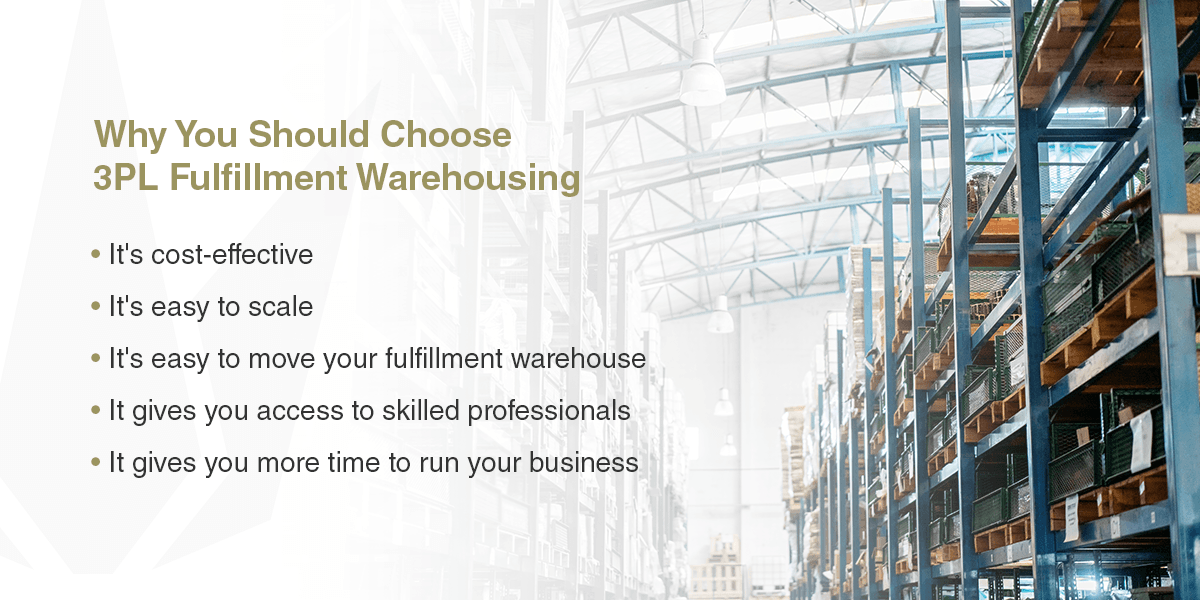 Why You Should Choose 3PL E-commerce Warehousing Service
With 3PL e-commerce warehousing, a third-party fulfillment company stores and manages your inventory, receives and fulfills your customer orders and handles return logistics.
Here are five reasons you should outsource your order fulfillment to a 3PL company, like Crown LSP Group, that offers warehouse fulfillment for e-commerce businesses:
It's cost-effective: With a 3PL company, you only pay for the space you use and for orders processed. All other expenses are covered by the 3PL order fulfillment center and factored into your fees.
It's easy to scale: As your sales and inventory volume increase, you can easily pay for more space and staff. If sales decline, you can easily cut down on your expense. At every point, you pay as you use.
It's easy to move your fulfillment warehouse: You can easily move from one fulfillment warehouse to another to get closer to your customers, deliver faster and operate more cost-effectively.
It gives you access to skilled professionals: A 3PL company like Crown LSP Group hires and manages warehouse and order fulfillment professionals so that you do not have to.
It gives you more time to run your business: Outsourcing your order fulfillment to Crown LSP Group carves out more time for you to focus on marketing, stocking the best quality product and growing your business.
Partnering with a third-party fulfillment company like Crown LSP Group ensures your inventory is properly stored and managed. You get up-to-date information on your inventory to ensure you have the right amount to meet your present and future customer demands.
Top 4 Trends Influencing E-Commerce Fulfillment
E-commerce fulfillment is undergoing a lot of changes. Here are three trends influencing e-commerce fulfillment now and moving forward:
Increased significance of e-commerce fulfillment: As more customers prefer buying online and getting their orders delivered to their doorsteps, the efficiency and speed of order delivery will become a major e-commerce success factor.
Rise in automation and robotics in fulfillment: As the demand for fast order picking, packing and delivery increases, robots and automation are helping to meet this demand.
Increased adoption of augmented reality: More augmented reality (AR) in e-commerce order fulfillment is helping warehouse operators navigate products, pick orders and fulfill orders easily and making the landscape more competitive.
Better decision-making with data: Customer and market data is helping retailers and 3PL companies make better inventory forecasting decisions. And businesses that gather and make use of data will win.
At Crown LSP Group, we provide the resources to help e-commerce businesses stay flexible and responsive to trends and changes in their customer and market needs.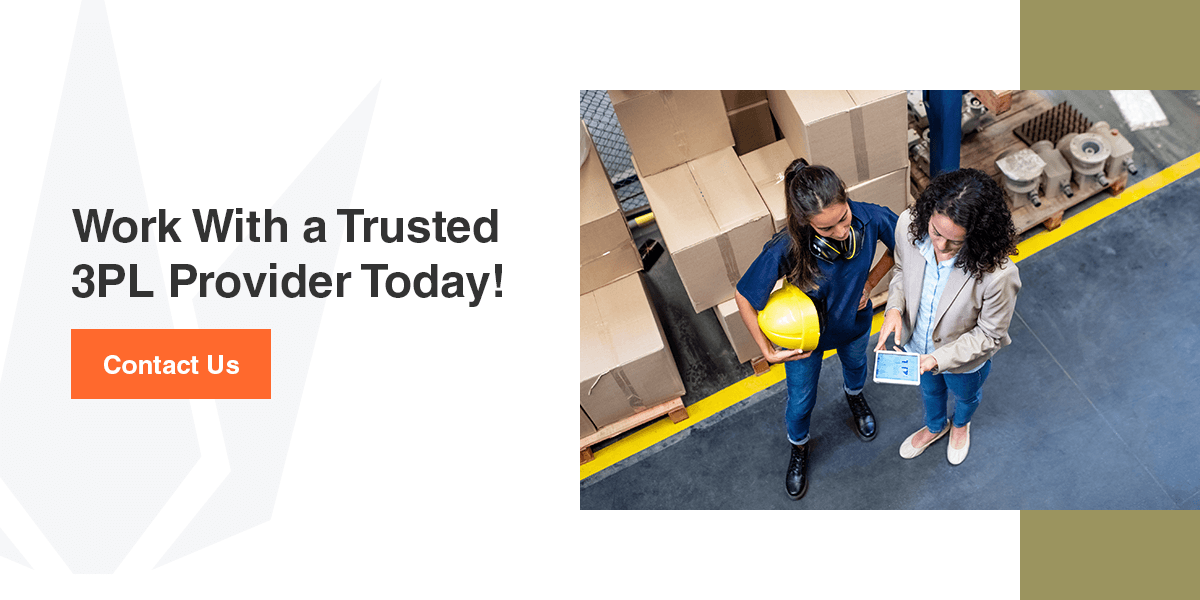 Work With a Trusted 3PL Provider Today!
Crown LSP Group is your true distribution solution company. We provide customized supply chain services like warehousing, transportation and logistics, value-added services and on-site warehouse operations for your unique business needs. Our North Carolina location ensures cost-effective inbound logistics and speedy delivery to your customers anywhere in the United States.
We have been providing the best warehousing and last-mile delivery services for retailers like you for over 30 years. We provide all the inventory management and order fulfillment resources you need to run a successful e-commerce business. Our goal is to become your long-term logistics partner.
We know your business needs are unique. We'll work with you to provide a customer e-commerce fulfillment strategy that benefits you and your customers in the long and short term.
Contact us today to discuss your order fulfillment strategy and request a free quote.